Walking Tractor Pony 15-R
The walking tractor Pony 15-R is a light handy professional machine that can be used for various aims.
It is a caster action machine and it has a wide range of tools to meet the different requirements of the farmer anytime.
This device is the perfect machine for farmers who need to work medium and large fields since the safety and reliability of this 100% Italian product are guaranteed.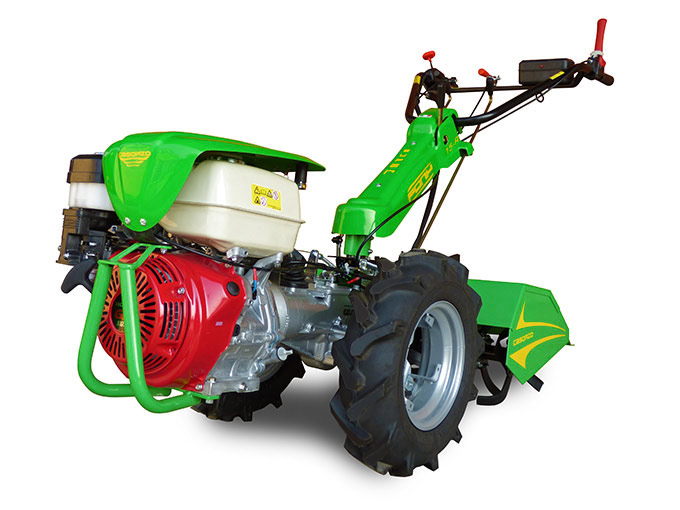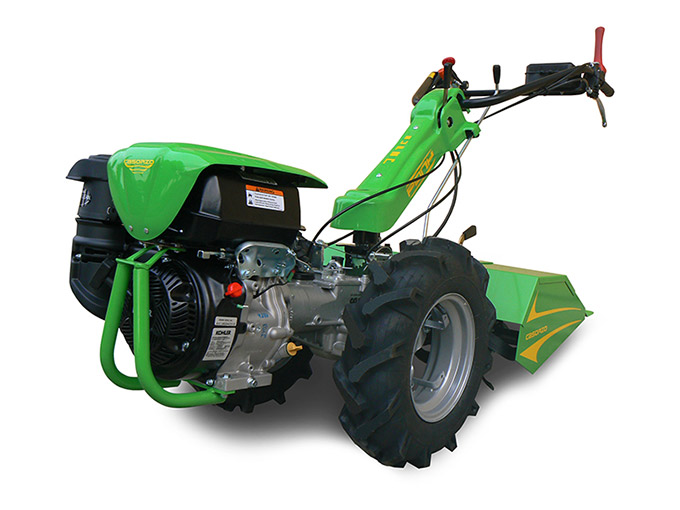 The walking tractor Pony 15-R  is available with the following motorizations:
Gasoline:
Kohler CH 395 kw7 HP9,5
Honda GX270 kw6,6 HP9
Diesel:
Lombardini 15LD 225 kw3,7 HP5 – diesel
Lombardini 15LD 350 kw6 HP8 – diesel
Lombardini 15LD 440 kw7,5 HP10 – diesel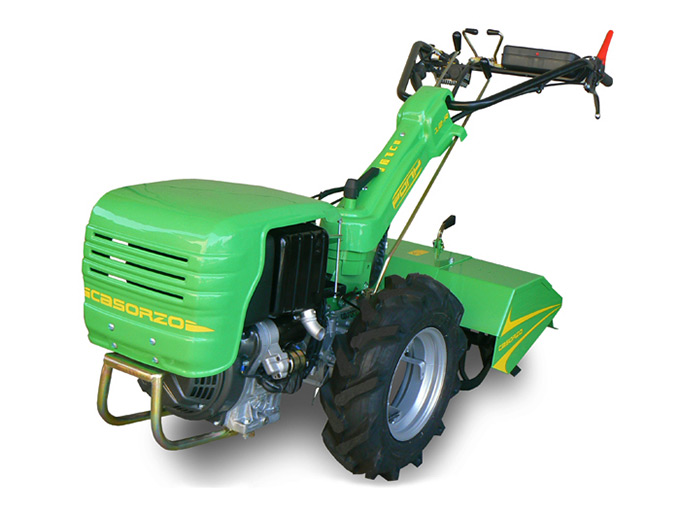 In fact it is extremely versatile and can perform a lot of operations such as ploughing,ridging,milling for the setting up of the seeding bed, weeding, grass cutting, side-delivery raking, bush cutting, potato crop, seeding, snow removal, street cleaning.
The device has a 6-shifting system ( 3 ongoing and 3 reverse) and it includes a reversing gear.
Its box is made up of aluminium and has some in-oil steel mesh gears and bearings that grant its hardness and reliability in time to come.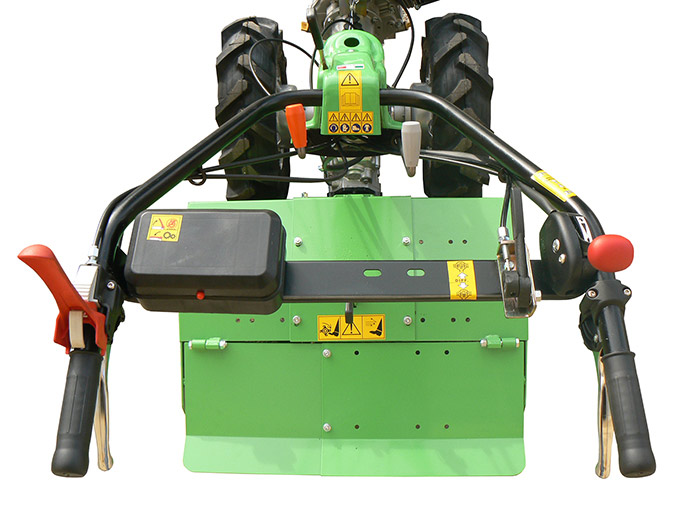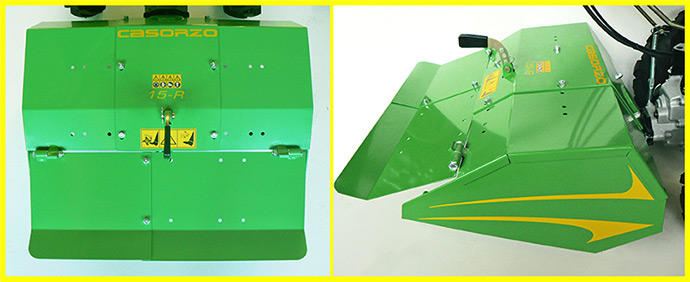 The average rotary tiller of the above walking tractor Pony 15-R  is 70 cm large and it is provided with  6-row steel hoes that smash the land by means of 20 rotations each wheel revolution.

The wheel movement is independent from that of the power takeoff to which the different tools are linked.
It proves to make tranfers easier and makes this walking tractor Pony 15-R  by Casorzo Macchine Agricole s.r.l. a safe and easy-to-drive machine.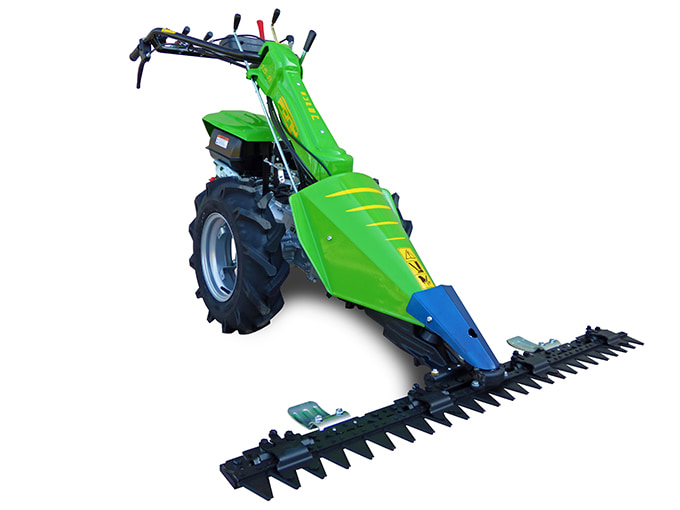 By revolving the handle o 180° it is possible to assemble different kinds of accessories on the front, such as the oil-bathing driven mowering bar, which is available in a wide range of length, from 110 cm, 120 cm to 130 cm.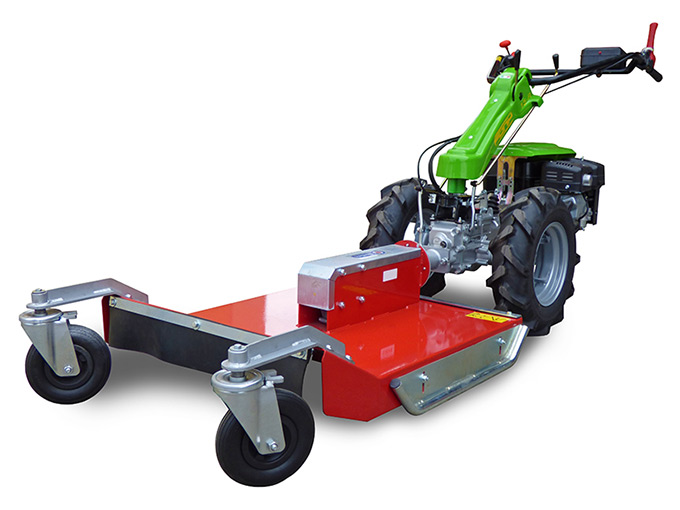 It is a professional lawn-mower, which was designed to be able to work in hard conditions, too, such as with high lawn, high bushes and steep land.
The working space is about 72 cm wide.
---
Pony 15-R Snow-Turbine
The Snow-Turbine with propeller is light but powerful.
Its working space is about 45 cm wide. The turbine by Casorzo Macchine Agricole S.r.l. offers and grants excellent performance, which is based on a long-tested propeller system, and can grant some effective and comfortable snow removal.
It is practical and easy-to-handle, therefore it can be used for narrow spaces, such as avenues and courtyards.
It is also equipped with an adjustable expulsion pot, so that you can decide the spouting course.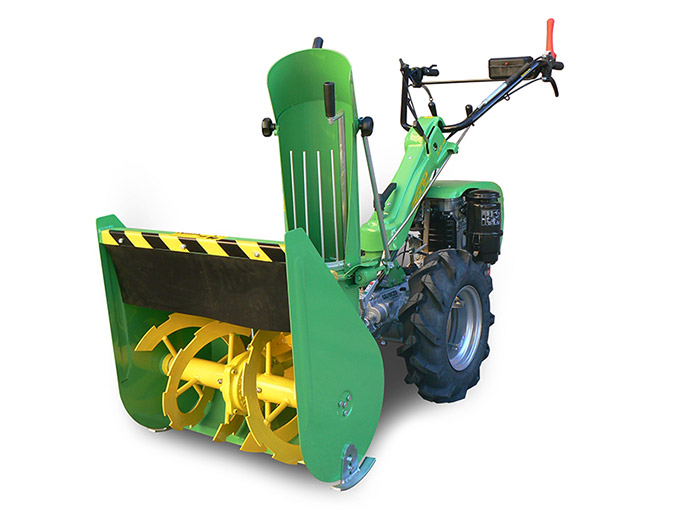 The double stage snow thrower has got a steel spring with indented ring and its working space is about 60 cm wide.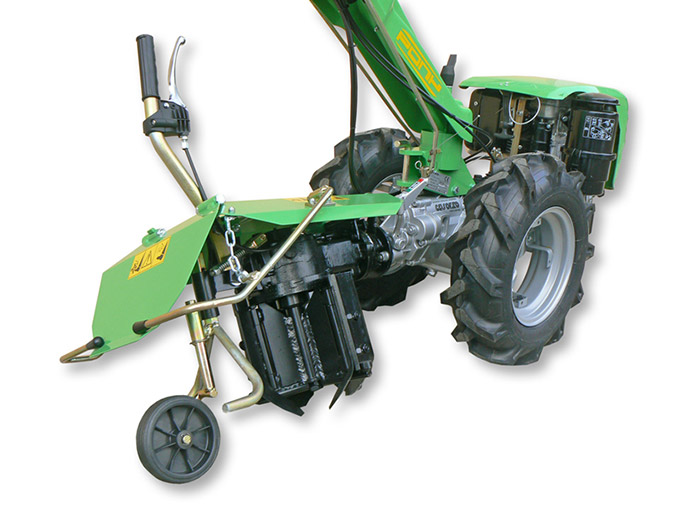 Vertical axis rotary plough: Brings new soil to the surface, destroys any kind of weed, able to form ridge, 25/30 cm ploughing depth, available on all two-wheel tractors.
Power required 8/12 HP.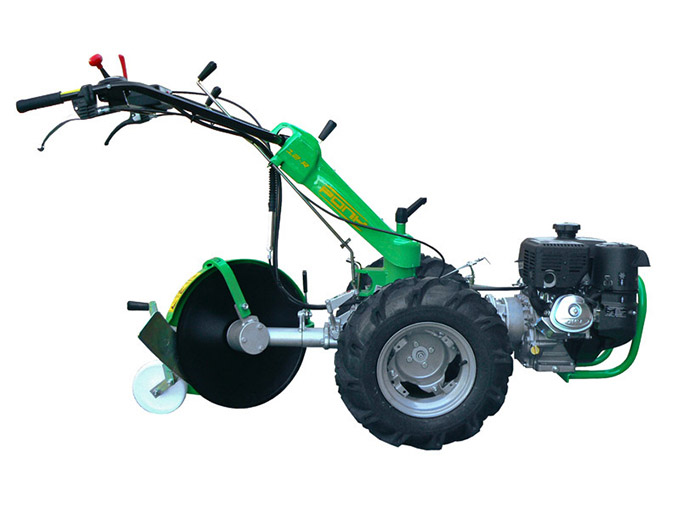 Rotary disc plow for walking tractor Pony 15-R: Cuts, deeps below the surface, turns soil and grass, constant forward speed, low power requirement from 7÷12 HP for working depths ranging from 20÷25 cm available on all walk behind tractors.
---
Pony 15-R Tipping Towed Trailer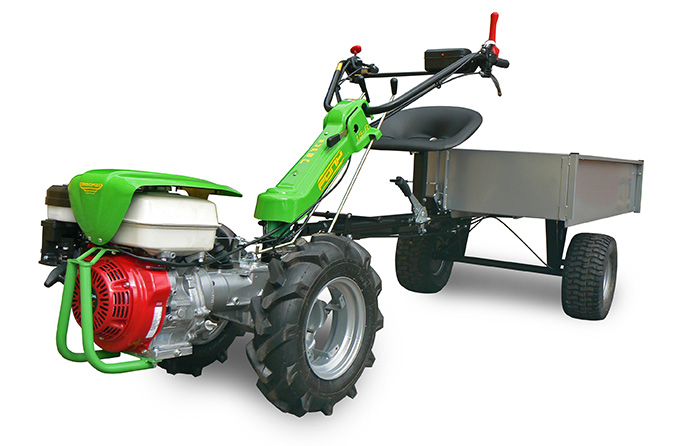 Tipping Towed Trailer: It is easy to apply to the machine and it is easy to manage and handle thanks to its ploughtails.
It is not patented and allowed to go on streets.
---
Salva
Salva
Salva
Salva
Salva
Salva
Salva
Salva
Salva
Salva
Salva
Salva
Salva
Salva
Salva
Salva
Salva
Salva
Available motorizations
Kohler CH 395:
kw7 HP9,5 gasoline
Honda GX 270:
kw6,6 HP9 gasoline
Robin Subaru EX27:
kw6,6 HP9 gasoline
Lombardini 6LD/360:
kw6 HP8 diesel
Lombardini 15LD/350:
kw6 HP8 diesel
Lombardini 15LD/225:
kw3,7 HP5 diesel
Technical data
Starter:
Recoil starter – Electrical starting
Drive:
With oil bath gears
Gearbox:
With clutch engagement. The two wheels tractor version has 3 forward gears + 3 reverse gears. The mowing bar version has 3 forward gears + 3 reverse gears
Clutch:
Conic active
Standard rotary tiller:
Adjustable with x 4 tines with extension kits. Working width 680 mm
Working depth:
16 cm
P.T.O.:
965 rpm independent of gearbox. Clockwise rotation for the walking tractor version, anticlockwise rotation for the mowing bar version
Mowing bar unit:
Model 2000 width cm 110 – 120 – 130 with oil bath transmission   –  Dense or semi-dense version width cm 110 – 122 – 137
Differential locking:
with locking device by lever on the handlebar (for Pony15-R Super version)
Service brake:
Brake drum (on request)
Wheels:
4.00-10 (with adjustable discs) 5.00-10 (with adjustable discs) Tractor 5.00-12 (with adjustable discs). iron wheels (pair) diameter 40 x 10 cm.
Speed:
With 5.00-10 1 st gear 1,3 km/h, 2nd gear 3,1 km/h, 3rd gear 5,2 km/h
Handlebar
Height and side adjustment, reversible
Safety devices
Active clutch reverse speed PTO cut-out
Weight
124 Kg with gasoline engine – 137 Kg with diesel engine
Available implements
Single furrow plough, furrower plough, disc rotary plough, vertical axis rotary plough, potatoes digger, rotary tiller, flail mower, bio-shredder, rake, trailer, sweeper, central cutter bar, snow blade, snow turbine, grass cutter.