Lawn Mower P150-R

The Lawn Mower P150-R is a perfectly balanced machine, designed for strictly professional use. Boasting a robust and compact structure, it is particularly suitable for use on wild grass and fields in hilly areas with a strong slope.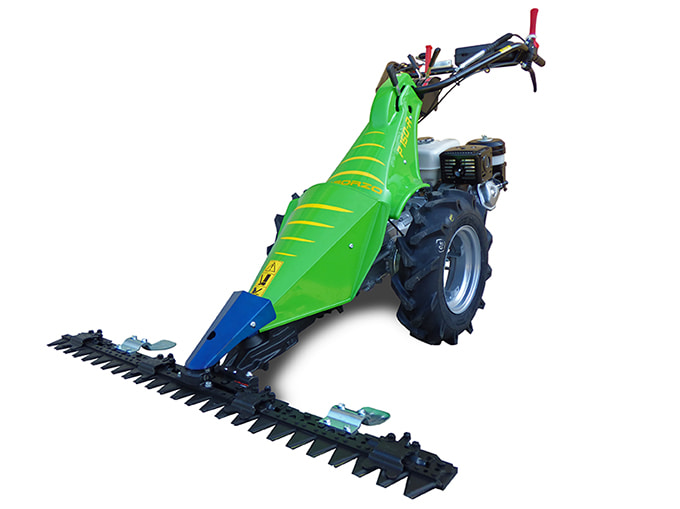 The Lawn Mower P150-R is a multi-purpose machine with an endless selection of tools for the following processes:
Pruning, weed cutting, raking, chipping, snow clearing, road and street sweeping, etc…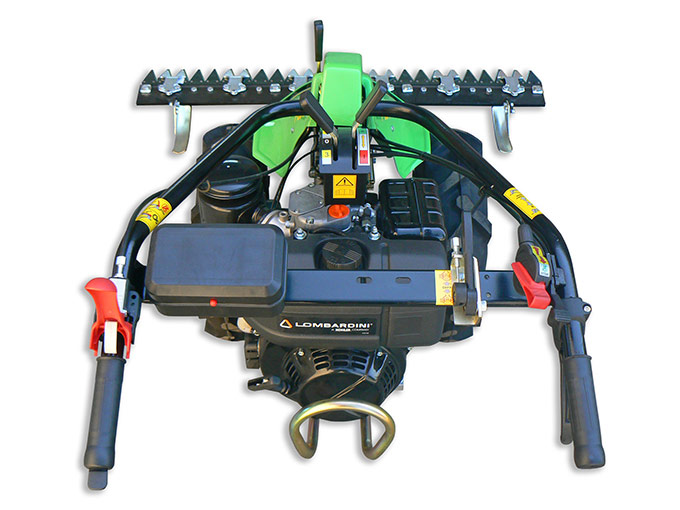 It features a 6-gear transmission (3 drive and 3 reverse gears)
It has an aluminium gearbox with steel gears in oil bath and bearings able to guarantee high stability and reliability.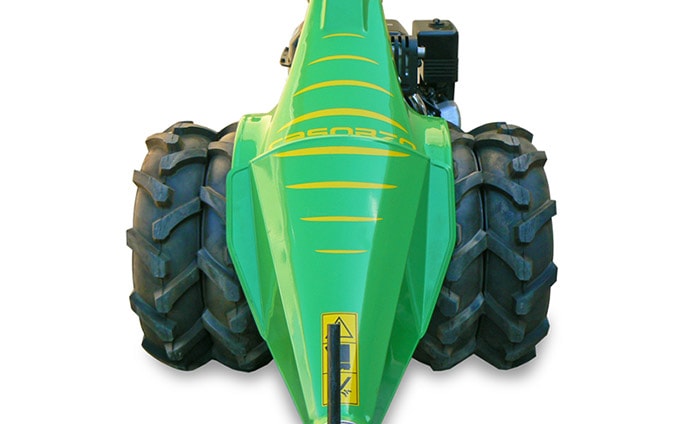 It also comes with several cutting tools such as "type 2000" and middle cut fingers sickle bars.
The "type 2000" is a non-clog sickle bar recommended for tough, thin grass typical of mountainous areas and available in the following sizes: 117 – 127 – 147 cm.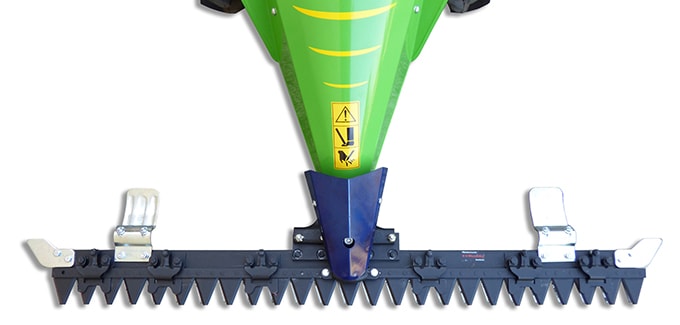 The middle cut fingers sickle bar features traditional teeth with blade protection and is perfect for mowing and cutting thick grass with the subsequent formation of windrow.
Available sizes: 112 – 127 – 144 cm.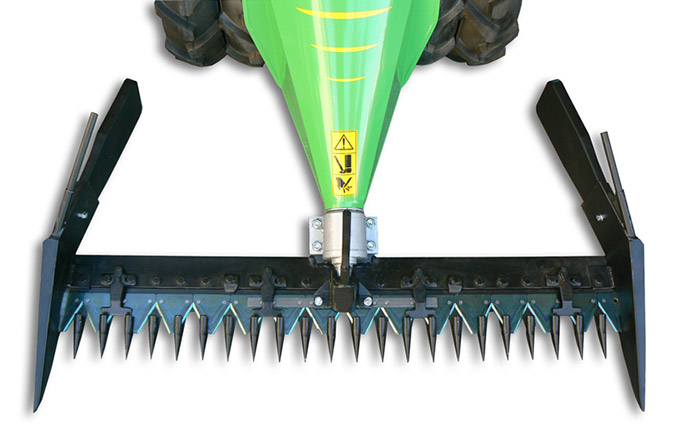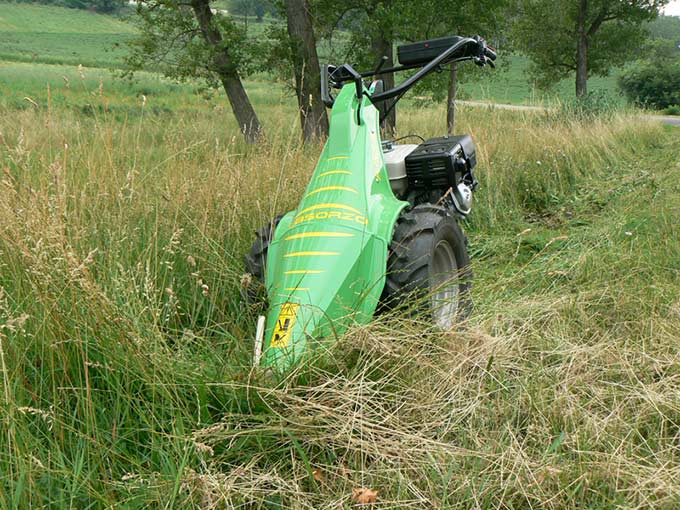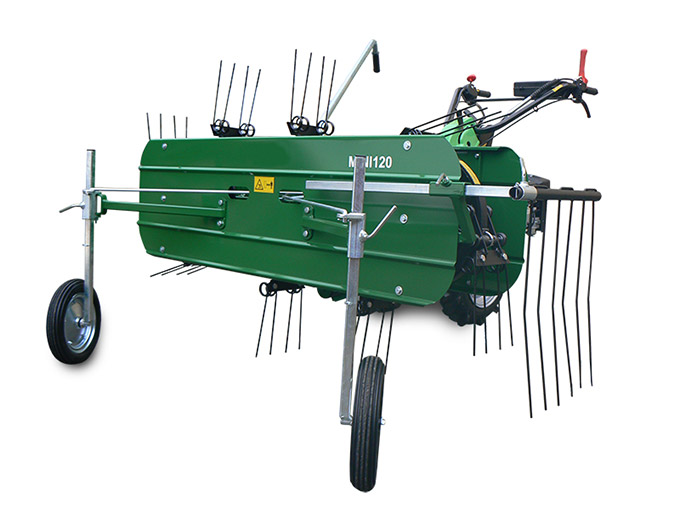 Rakes: They are to be applied onto the P.T.O. of Casorzo Macchine Agricole s.r.l. machines and lawn mowers. They are easy to handle and drive by using the lever located on the upper part.
Technical characteristics:
Number of teeth: 4 – Working width: 120 cm – Weight: 85 kg – Number of combs: 8.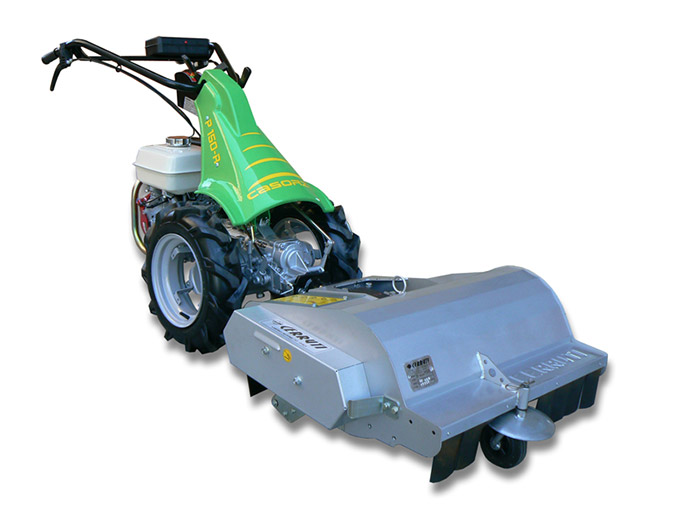 Flail Mower: This implement for Lawn Mower P150-R is a very useful device and it is used to cut bushes, grass, brambles and brushwood.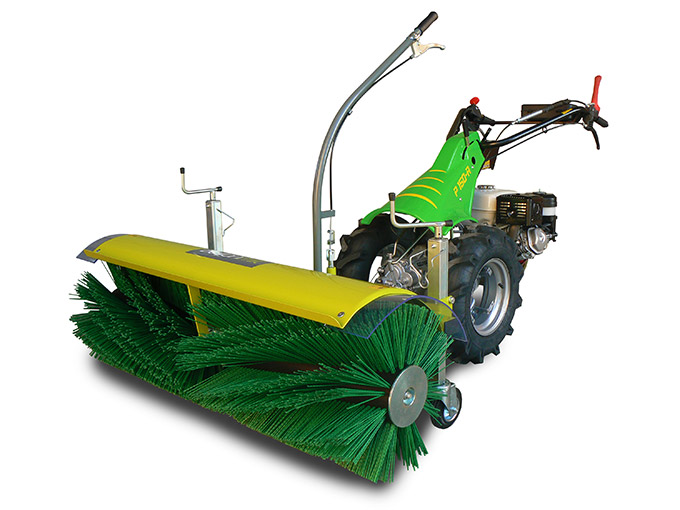 Sweeper: This device is the right solution to clean up roads, pavements, yards, synthetic grass and in the winter season it is particularly useful to remove the snow.
The sweeper driving system is an oil-bathed one and the sweeper can be tilted both on the right and on the left by means of a comfortable lever to be operated and moved from the driving position directly.
Some pivot wheels help the operator to adjust the height of the sweeper from the ground. There are two two models of sweeper: width 100 cm, sweeper diameter 50 cm, weight 35 kg or width 120 cm, sweeper diameter 50 cm and weight 38 kg.
---
Salva
Salva
Salva
Salva
Salva
Salva
Salva
Salva
Salva
Salva
Salva
Salva
Salva
Salva
Available motorizations
Kohler CH 395:
kw7 HP9,5 gasoline
Honda GX 270:
kw6,6 HP9 gasoline
Robin Subaru EX27:
kw6,6 HP9 gasoline
Lombardini 6LD/360:
kw6 HP8 diesel
Lombardini 15LD/350:
kw6 HP8 diesel
Lombardini 15LD/225:
kw3,7 HP5 diesel
Technical data
Starter:
Recoil starter – Electrical starting
Drive:
With oil bath gears
Gearbox:
3 forward gears + 3 reverse gears
Clutch:
Conic active
P.T.O.:
965 rpm anticlockwise rotation
Mowing bar unit:
Model 2000 width cm 110 – 120 – 130 with oil bath transmission   –  Dense or semi-dense version width cm 110 – 122 – 137
Differential locking:
with locking device by lever on the handlebar (on P150-R Superior)
Service brake:
Brake drum (on request)
Wheels:
4.00-10 (with adjustable discs) 5.00-10 (with adjustable discs) iron wheels (pair) diameter 40 x 10 cm
Handlebar
Height adjustment with anti-vibration
Safety devices
Active clutch reverse speed PTO cut-out
Weight
115 Kg
Available implements
flail mower, bio-shredder, rake, trailer, sweeper, central cutter bar, snow blade, snow turbine, grass cutter