Walking Tractor Golf 2+2
Walking Tractor Golf 2+2 is the smallest cultivator among the wide range of Casorzo Macchine Agricole s.r.l. but it is not less important. It is solid and stiff, suitable both for personal and professional aim, since it has got a lot of different tools.
This cultivator represents the best solution for all the farmers whoneed a practical and light device, suitable for small pieces of land and limited spaces.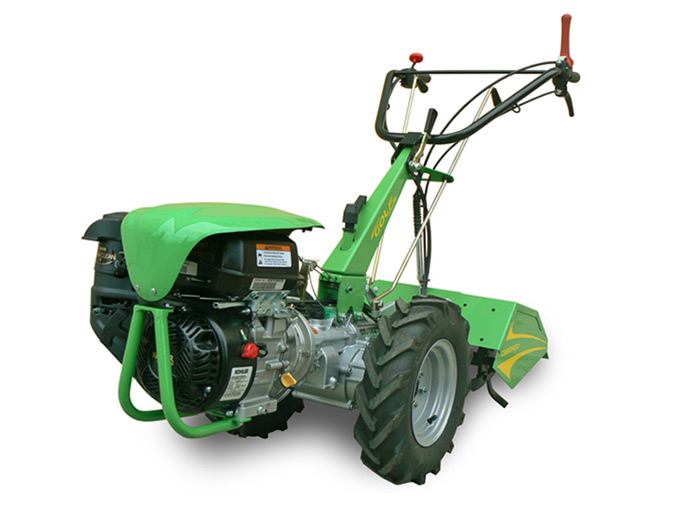 The caster action of Walking Tractor Golf 2+2 allows it to be extremely versatile, since it can do a lot of different activities such as ploughing, ridging, land milling for the seeding bed, cutting of contaminating grass, potato crop, street cleaning, snow removal.
It has a 4-shifting system ( 2 ongoing and 2 reverse). It has a reversing gear too.
The aluminum gear box is made up of steel in-oil mesh gears some bearings which grant the solidity and the reliability of the device in the long run.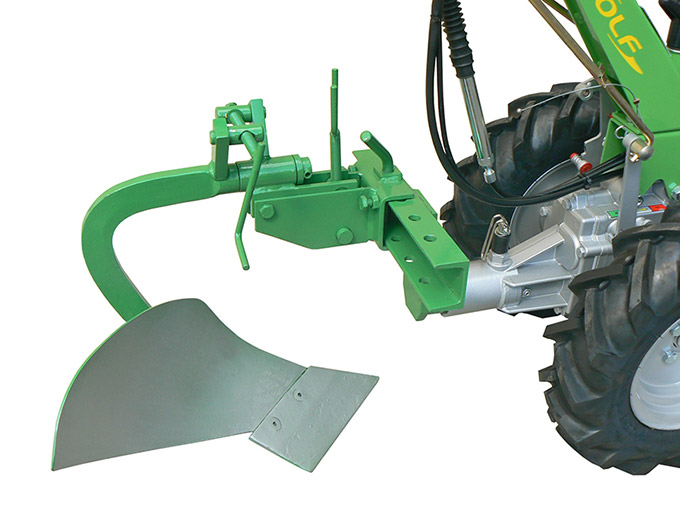 The wheel movement is independent from that of the power take-off to which the accessories are linked.
As a result the transfer is made easier and the engine-driven cultivator by Casorzo Macchine Agricole S.r.l. is definitely a safe and easy machine to use.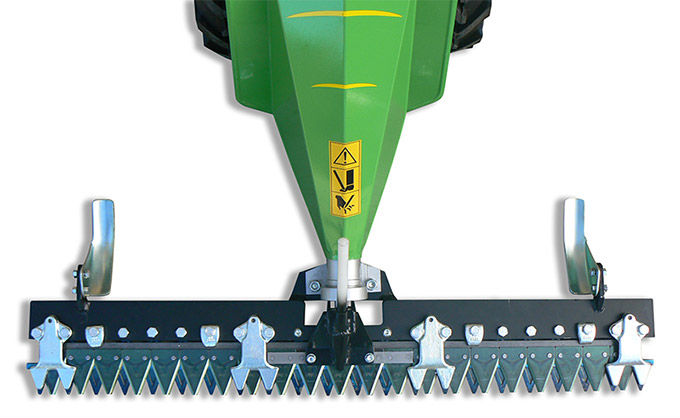 It also comes with several cutting tools such as "type 2000" and middle cut fingers sickle bars.
The "type 2000" is a non-clog sickle bar recommended for tough, thin grass typical of mountainous areas and available in the following sizes: 92 – 102 – 110 cm.
The middle cut fingers sickle bar features traditional teeth with blade protection and is perfect for mowing and cutting thick grass with the subsequent formation of windrow.
Available sizes: 92 – 102 – 122 cm.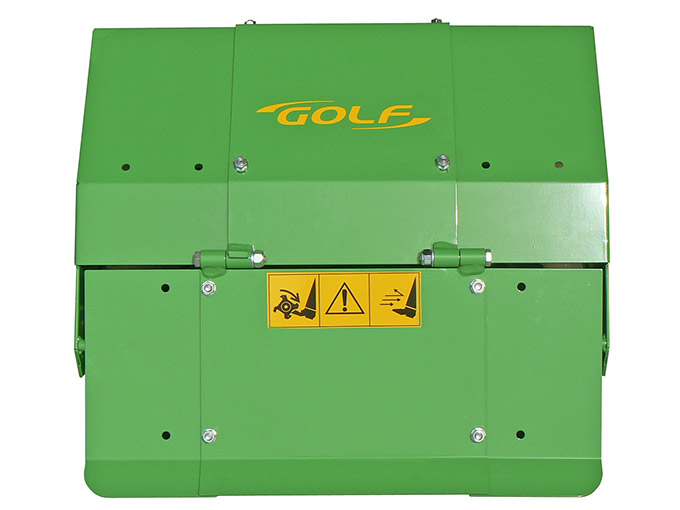 The standard rotary tiller of the Walking Tractor Golf 2+2 is 60 cm wide and it is made up of 4 rows of steel hoes that crumble the land by means of 20 rotations per wheel revolution.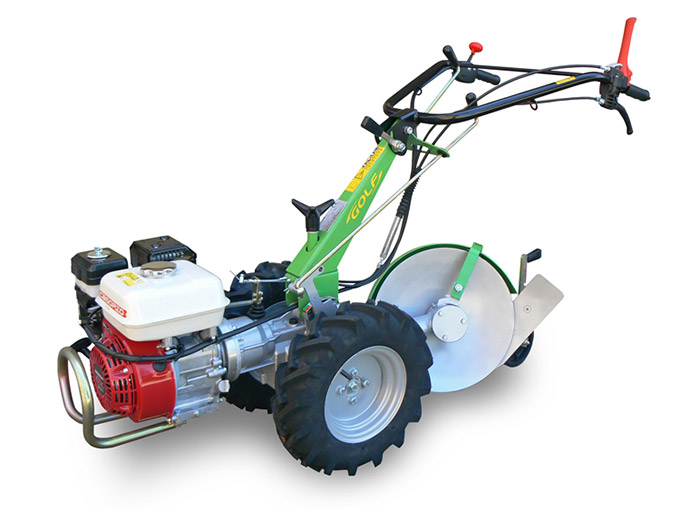 Rotary Disc Plough for Walking Tractor Golf 2+2: Cuts, deeps below the surface, turns soil and grass, constant forward speed, low power requirement from 7÷12 HP for working depths ranging from 20÷25 cm.
Available on all walking tractors.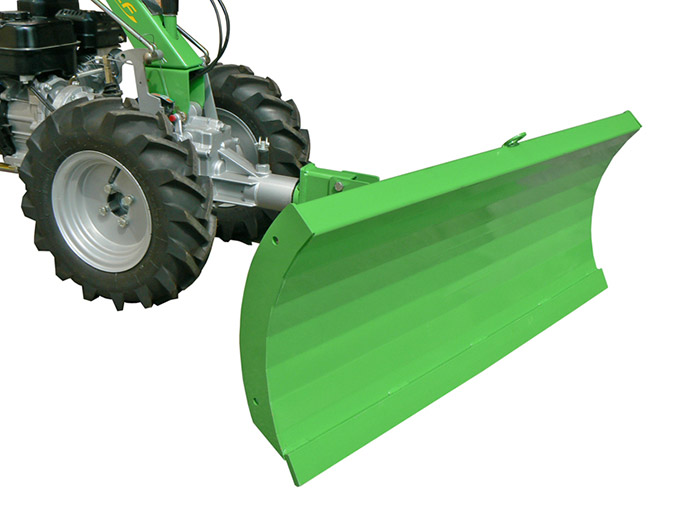 Snow Blade: This effective and economical accessory is designed to remove the snow from backyards and driveways with minimal effort. It can be adjusted on both sides and can be attached to all Casorzo Cultivators.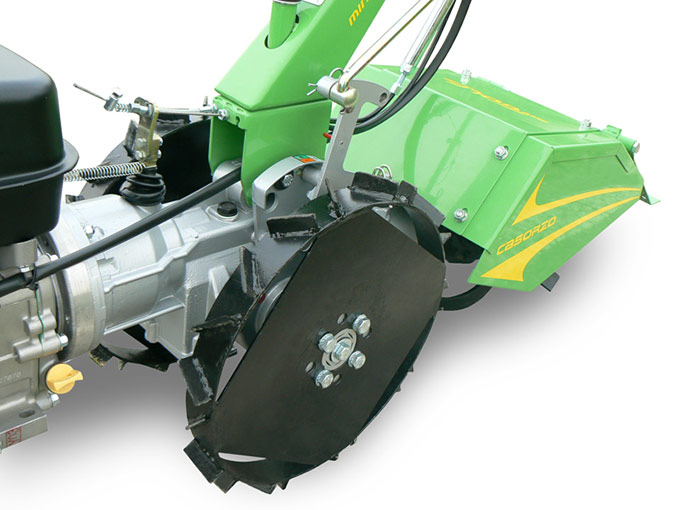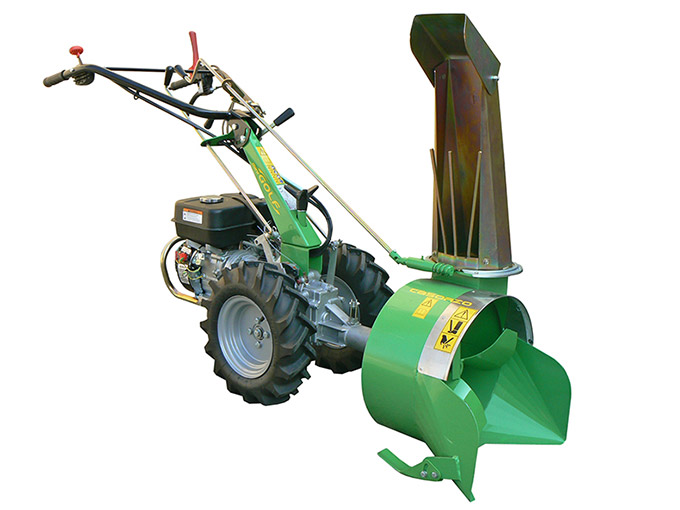 ---
Salva
Salva
Salva
Salva
Salva
Salva
Salva
Salva
Salva
Salva
Salva
Salva
Salva
Available motorizations
Kohler CH 270:
kw5,5 HP7 gasoline
Honda GX 200:
kw4,8 HP6,5 gasoline
Robin Subaru EX17:
kw4,4 HP6 gasoline
Lombardini 15LD/225:
kw3,7 HP5 diesel
Technical data
Starter:
Recoil starter – Electrical starting
Drive:
With oil bath gears
Gearbox:
The two wheels tractor version has 2 forward gears + 2 reverse gears. The sickle bar version has 2 forward gears + 2 reverse gears
Clutch:
Conic active
Standard rotary tiller:
Adjustable with x 4 tines with extension kits. Working width 580 mm
Working depth:
16 cm
P.T.O.:
965 rpm independent of gearbox. Clockwise rotation for the walking tractor version, anticlockwise rotation for the mowing bar version
Mowing bar unit:
Model 2000 width cm 92 – 102 – 110 –  Dense or semi-dense version width cm 102 – 110 – 122
Service brake:
Brake drum (on request)
Wheels:
4.00-8 – 4.00-10 (with adjustable discs) – Iron wheels (pair) diameter 40 x 10 cm
Speed:
With 4.00-8 1 st gear 1,1 km/h, 2nd gear 2,6 km/h,
Handlebar
Height and side adjustment, reversible
Safety devices
Active clutch reverse speed PTO cut-out
Weight
96 Kg
Available implements
Single furrow plough, furrower plough, disc rotary plough, potatoes digger, rotary tiller, trailer, sweeper, central cutter bar, snow blade, snow turbine, grass cutter.