Rotary Disc Plough
Rotary Disc Plough is patented by Casorzo Macchine Agricole S.r.l. It is unique and it was designed for all the owners of low-powered farm machines who need to plough the land effectively and comfortably with no problems.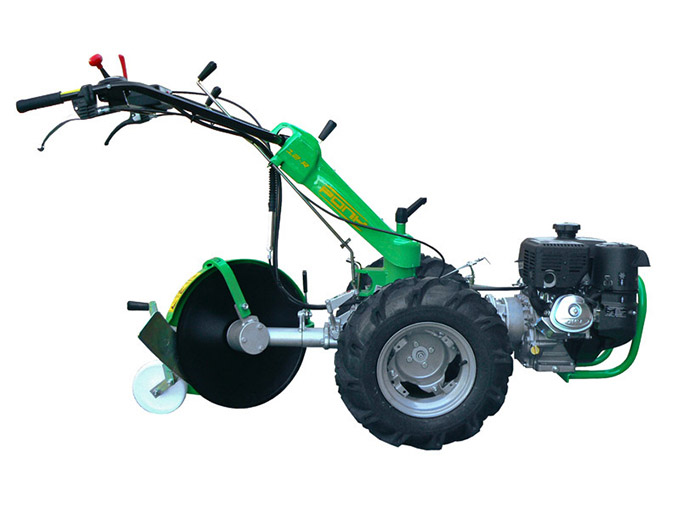 The disc is connected to the power take-off of the walking tractor, but it rotates independently cutting the ground deep in the land and moving the turf upsidedown.
By doing like that the machine constantly moves on and its wheels do not slip.
The Rotary Disc Plough by Casorzo can be used on other models of two wheels tractors too thanks to the well-designed linking device.
---
Salva
Salva
Salva
Salva
Salva
Salva
Salva
Salva
Salva
Salva
Technical data
Trasmission:
Conical couple
Speed maximum rotation:
217 rpm
Diameter of disc:
460 mm
Inclination:
Adjustable
Working depths:
20-25 cm
Weight:
30 Kg