Motor Hoe CU20
The Casorzo Motor Hoe CU20 is a compact sized rototiller, designed mainly for hobby use.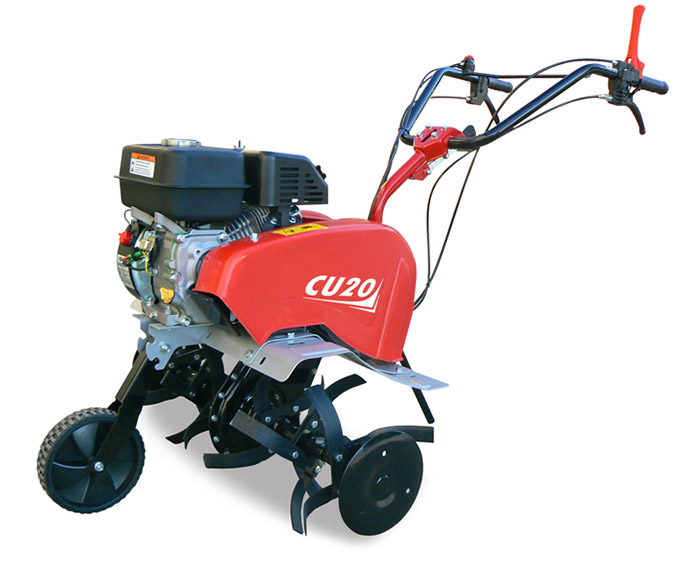 Equipped with a robust and compact structure, it allows you to easily prepare the seedbed, making the soil finely crushed, soft, well-ventilated and ready for cultivation.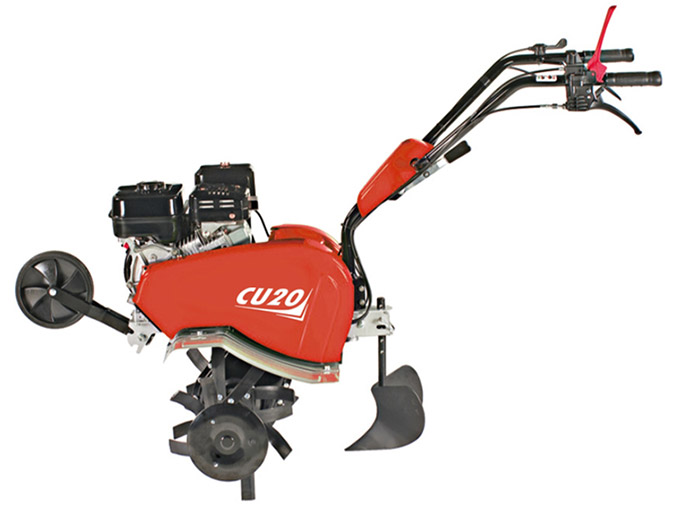 The cutter of this rotavator is 80 cm wide and it is equipped with hardened steel hoes with a diameter of 32 cm which allow to work in depth with great stability and safety.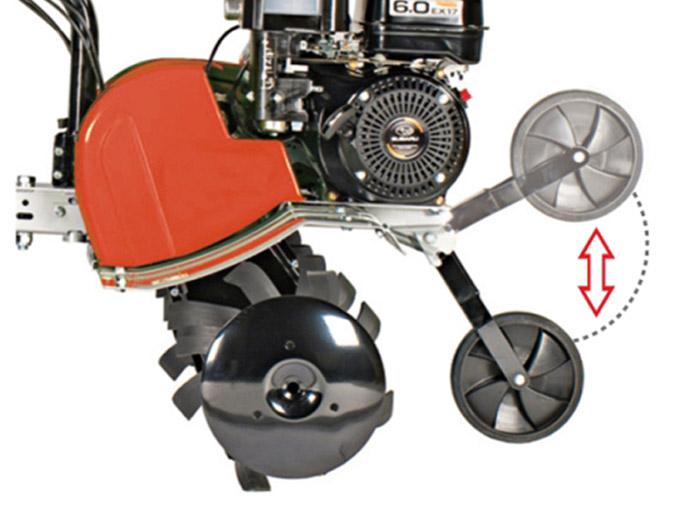 It is also possible to remove two or four of the hoe elements to decrease the width of the milling.
The Motor Hoe CU20 features a forward gear and a reverse and it is equipped with a belt and chain transmission.
---
Available motorizations
Kohler CH 265:
kw5 HP6,5 gasoline
Technical data
Starter:
Recoil starter – Electrical starting
Gearbox:
1 forward gears + 1 reverse gears
Clutch:
With control lever on handlebar acting on belt stretensioner
Standard rotary tiller:
Adjustable with x 6 hoes system and side discs – Working width 800 mm
Hoes system diameter
32 cm
Working width area with side discs:
Adjustable at 80 – 59 cm
Working width area without side discs:
Adjustable at 30 – 52 – 77 cm
Working depth:
32 cm
Handlebar:
Height and side adjustment, reversible/div>
Max revolutions tiller:
Forward gear 160 rpm – reverse gear 40 rpm
Carter of the tiller:
bolted pressed steel with screwed shells
Standard implement
Front transfer wheel. Two spurs: for hard and soft soils
Safety devices
Active clutch reverse speed PTO cut-out
Weight
61Kg
Available implements
Single furrow plough, furrower plough, potatoes digger, trailer, transport wheels