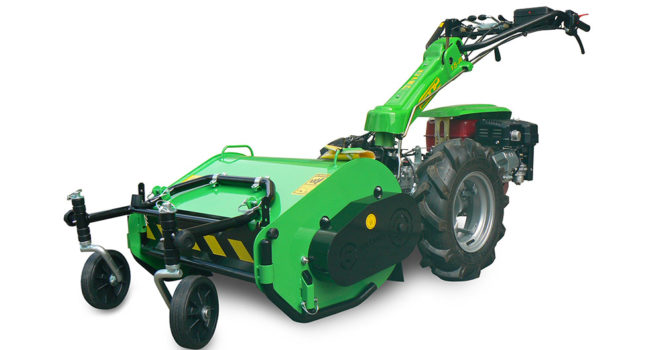 Project Description
Flail Mower
The Flail mower – Casorzo Macchine Agricole S.r.l.  is a very useful device and it is used to cut bushes, grass, brambles and brushwood.
It is equipped with rolls with y-shaped movable knives and a bevel-gear drive moved by an anti-dragging with double pulleys and indented belts.
The front supporting small wheels are pivot and adjustable to fix the height cut. Different models are available with different working heights, from 50, to 60 or 70 cm.
Project Type